I'm not a big tea drinker, I prefer a strong hot coffee any day! So you might think, well why has she made tea flavoured caramels? It's not that I don't like the flavour of tea, it can be gentle and warming as well as strong and robust. I like baking with different teas and I love the theatre of Afternoon Tea.
However my drink of choice in the morning, or any time someone mentions putting the kettle on is always a coffee. This explains why I have a bag of loose leaf tea in the cupboard from my visit to The Savoy from over two years ago. It apparently has a couple of months left before it will start to detoriate, so I thought I better put it to good use.
The tea gives these caramels a mild earthy aftertaste that is warming and very delicate. In fact, unless you knew they were Earl Grey, I'm not sure you'd be able to pinpoint the subtle flavour.
These caramels are wonderfully soft set and buttery rich,  they keep for about two weeks (if you're much more restrained than me), which means they make a perfect gift. I know first hand that they fair pretty well when sent through the Royal Mail too.
Here's the recipe for these caramels, they're very quick to make and take around 4 hours to set, but I generally leave them overnight to set.
#ConfectionCollection: Earl Grey Caramels
Author:
Patisserie Makes Perfect
Recipe type:
Confectionery
Prep time:
Cook time:
Total time:
This is a recipe for a delicious soft-set buttery caramel. The sweetness is perfectly balanced with the addition of a tea and vanilla. You will need a sugar thermometer and a loaf tin measuring 23cm by 13cm.
Ingredients
150/200ml Double Cream
2 Tsp Loose Earl Grey Tea
¼ Tsp Vanilla Extract
Strip of lemon peel
300g Caster Sugar
100g Unsalted Butter
Instructions
Put 150ml of cream, the tea, vanilla extract and lemon peel in a saucepan and bring the cream to the boil. Allow to boil for 2 mins and then leave to infuse for an hour. The cream will thicken and reduce during this process, after an hour, strain the cream into a bowl, check how much cream there is and use the reserved cream to top the amount back up to 150mls.
Line a standard loaf tin (23cm by 13cm) with greaseproof paper, then use a flavourless oil or butter to grease the greaseproof paper. This will make removing the caramel easier when it has set.
Add the caster sugar to a heavy bottomed pan and heat the sugar until it starts to turn golden.
Whilst the sugar is cooking bring the cream to a boil in another pan.
When the caramel has reached the correct colour and all the sugar has dissolved, remove the sugar from the heat and add half the warm cream.
The caramel will bubble up and a lot of steam will come out, keep your hands out of the way as the escaping steam will be hot.
When the bubbles subside, add the rest of the cream and again when it has finished bubbling add the butter and stir.
Return the pan to the heat and cook the caramel until it reaches 122C, then pour the caramel into the pan and leave to set for at least 4 hours.
When the caramel has set, turn it out from the pan, cut the caramel into portions with a sharp knife that has been coated in flavourless oil. Wrap the caramels in greaseproof paper and store them in an airtight container.
They will keep for about two weeks like this. If you want a truly chewy caramel, pop these in the fridge.
Thanks for reading.
Angela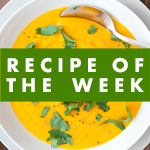 I've also added this to Fabulous Foodie Fridays.