I've made Paris-Best on the blog before and it was reasonably successful, but I'd always wanted to try it again. Liverpool Victoria Insurance gave me the perfect excuse to repeat this recipe when they provided me with a cycle safety kit to give away to one of my readers.
The link between cycling and patisserie has always been a strong one, I assume this is mainly because of the passion the French have for both. The Paris-Brest is named after the bicycle race it was created for and clearly mimics the shape of a wheel. Although the race no longer exists, thankfully we still have the pastry.
I enjoy cycling a lot, living in Oxford cycling is a common feature of our roads. Some parts of Oxford are well-lit, provide separate cycle lanes or have very wide roads, other parts have none of these things and I know for some people the thought of riding a bike at any time of year can be daunting, let alone considering cycling in the dark in winter during rush hour.
There are so many benefits to cycling though, the health factor and the fresh air for one, although I admit cycling in the wind and rain is far from pleasant! In most crowded cities, roads that are closed to cars can be (legally) accessed by bike and when I'm commuting, there's nothing more rewarding than cycling past queues of cars stuck in traffic.
If you're nervous about cycling in Winter, LV have put together an infographic that details a number of things you can do, to make yourself feel safer and more comfortable on the roads.
My main tips for cycling in winter would be; get some decent bike lights, it's worth spending the money, Lezyne are a good brand. I think rechargeable lights are a great idea too, that way if you're commuting to work and your lights are getting a bit dim, you wont get caught out as you can charge these from your computer at work using a USB connector. I would also recommend a bright jacket and a helmet. I know there's a lot of controversy around wearing helmets and safety, but I personally feel safer wearing one. Also, try to carry out some basic cycle maintenance, keep your bike clean, oil the chain and learn to fix a puncture/change a tyre, it's much easier and cheaper than taking your bike to a shop!
Now back to the recipe, the Paris-Brest is a choux pastry and I chose to make the version I'd seen in my La Patisserie des Reves cookbook. I was nervous about making this recipe as the La Patisserie des Reves book really is a poor translation and I knew that something would probably be wrong with the recipe. However I had wanted to attempt their signature Paris-Brest for some time. So I took the challenge and made this recipe.
The first hurdle was realising that I had twice the required amount of choux needed for this recipe. I didn't think this would be a problem and so I made some choux buns as well. I was to find out later that the filling I had was just enough for one Paris-Brest and there was none leftover to fill any choux buns. A little disappointing, but I used this as an opportunity to see how well choux pastry freezes. I have adjusted the recipe accordingly so that it will now make two of this Paris-Brest, or one Paris-Brest and some choux buns.
The choux pastry is made by creating a roux of flour, butter and water, before adding eggs, until you have a soft pliable dough.
This Paris-Brest differs to the normal versions in that a ring or wheel of pastry is created by piping conjoined choux buns rather than one continuous ring. The instruction in the book told me to pipe inside a pastry ring to create the circle and top with rounds of streusel pastry.
The recipe wasn't clear as to whether the choux pastry should touch, or whether the ring should be left on whilst cooking. Partway through the cooking time, my choux was no longer in perfect circles and they looked more like keystones. I removed the pastry ring and this helped a little, but it still looked quite squashed. I have come to the conclusion that the cake ring should be removed and the choux buns probably shouldn't touch each other when piped to allow for expansion.
After it's cooked the choux is allowed to cool in the oven for 30 minutes, before it is cut in half and filled with a praline cream. The praline cream is made using a product called hazelnut praline paste and this Callebaut version is very good. You could always use Nutella, but if you can get hold of the real stuff it's much better.
PARIS-BREST
This is a delicious recipe for two large Paris-Brest, perfect for an occasion or to wow your friends and family over a cup of coffee.
Ingredients
***Streusel Pastry***

50

g

Plain Flour

50

g

Brown Sugar

1

Pinch

of Fleur de Sel

40

g

Butter at room temperature

***Choux Pastry***

125

ml

Semi-Skimmed Milk

125

ml

Water

110

g

Cold Butter cut into pieces

140

g

Plain Flour

1

Heaped Tsp of Caster Sugar

1

Tsp

Salt

5

Eggs

***Praline Cream***

310

ml

Semi-Skimmed Milk

4

Egg Yolks

60

g

Caster Sugar

30

g

Cornflour

2

Sheets of Gelatine

4g

140

g

Cold Butter

diced

160

g

Hazelnut Praline Paste

***To Decorate***

Icing Sugar
Instructions
To make the streusel combine flour, sugar and fleur de sel in the bowl of a food mixer. Knead with the paddle attachment then add the creamed butter.

Continue on a medium speed until the butter mixes with the dry ingredients to form a dough.

Roll out the pastry between two sheets of greaseproof paper to about 2mm thick, then place in the fridge or freezer.

When chilled use a pastry cutter to cut out 16 rounds of pastry 3cm in diameter, return to the fridge.

To make the praline cream, put the gelatine sheets in a bowl of cold water. Add the milk to a saucepan and bring to the boil.

In a mixing bowl whisk together the egg yolks and sugar until pale, then add the cornflour. Mix will to get a smooth paste.

Add half the milk to the egg mix and whisk, then pour this into the pan of remaining milk and mix again. Bring to the boil and whisk constantly.

When the cream is thickened take it off the heat and add the melted gelatine (make sure you squeeze out all of the water), the hazelnut praline paste and chilled butter.

Combine everything together then whizz with a stick blender for a smoother cream. Pour into a dish and cover with clingfilm, making sure it touches the surface of the cream to stop a skin forming.

When the cream is completely cold, put it in the bowl of a food mixer and whisk it for 3 minutes until light and use immediately.

To make the choux pastry, pour the milk and water into a saucepan then the butter cut into pieces. Bring to the boil then tip in the sifted flour, salt and sugar in one go.

Stir carefully, a dough will form immediately. Continue stirring over a medium heat for 1 minute to eliminate any moisture.

Then pour the dough into the bowl of a food mixer, fitted with the paddle attachment. Add the whole eggs one at a time, making sure they're fully mixed in before adding the next egg.

This should give you a smooth glossy choux pastry. To check if the pastry is ready, score a deep line through the surface with your finger, the line should close together very slowly.

Line two baking trays with greaseproof paper and draw a 16cm circle on each sheet of greaseproof paper. Turn the paper over and pipe eight balls of pastry 4cm in diameter on each circle. Start with the four main points of the circle and then fill in the four remaining holes. Don't worry if the buns aren't touching, they will by the time the choux is cooked.

Lay the streusel pastry on each of the choux rounds on both pastries and cook in the oven on 170C (Fan Oven) for 45 minutes. Then switch off the oven and leave to cool for 30 minutes.

When the choux is at room temperature, cut it horizontally through the middle (do this gently with a pastry knife as the choux will separate).

Use a piping bag or tablespoon to place mounds of praline cream on the bottom half of both Paris-Brest. To finish replace the top of the choux and sprinkle with icing sugar to decorate.
LV have very kindly donated the following cycle safety kit including a high-vis rucksack cover, a set of lights, a saddle/handlebar pouch that can store your mobile phone and some spare inner tubes! A toolkit featuring a puncture repair kit, tyre levers, pump, and an allen key tool.
To enter, simply leave a comment below detailing why you should win the kit and what you enjoy about cycling. A winner will be picked at random after Midnight on Saturday 17th January 2015. The competition is open to UK entrants only.
Thanks for reading.
Angela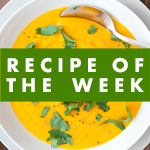 This competition has closed and the winter cycling kit has been won by Isabella Sewell. Updated 19/01/2015 10.30am.